Click on the appropriate Year Group and you will find copies of all recent letters sent to parents.
No printer, no problem! If you would like to print copies of our letters but do not have a printer, please write the details on a piece of paper and bring to the School Office.
Please see below the start and finish times for the various year groups. This is for the Summer term: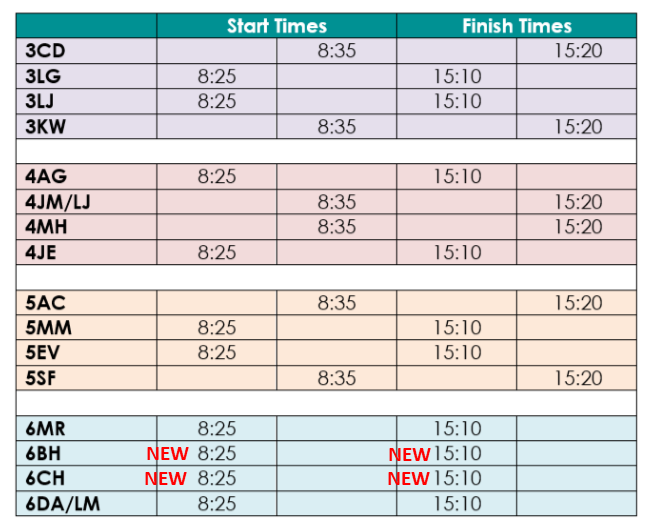 Please see below our school's PE schedule for the 2020/2021 term. Please ensure your child comes to school in his/her full PE kit on their designated PE day.