Name: Vaibhav Puri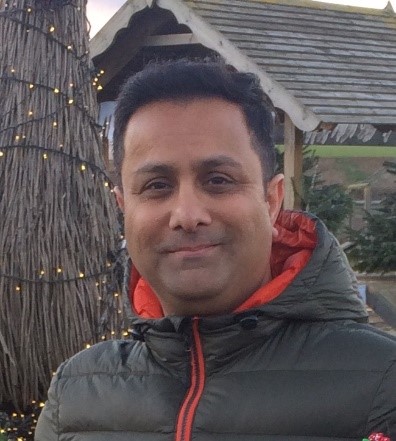 Type: Co-opted Governor
Term served: 4 years
Responsibilities: TBD
When I saw the school newsletter asking parents to apply to be governors, I was very excited to use the opportunity to give something back to a local school which I believe provides an excellent educational environment to all its pupils and is always striving to improve. "It takes a village to raise a child" is an old proverb which suggests that the raising, teaching and supporting of a child is the responsibility of the whole community. The school is the place where our children spend most of their time where their thoughts, ideas and personalities are shaped so contributing to the development of the school for me is an essential responsibility.
My mother was a headteacher, so the importance of education is very close to my heart as I have seen first-hand how rewarding it was for her and how much of a difference it made to others. I have also taught computer modelling and simulation at the London School of Economics (LSE) to post-graduates for a year. Although certainly nowhere near as challenging as teaching 7 to 11-year olds, it gave me an insight into the level of dedication and commitment required to teach well and be responsible for the development of others. Those two experiences have shaped my enormous admiration for all those involved with the school in all capacities. My daughter is in year 5 at the school and my younger daughter will be joining year 3 in September, so as a parent I know what a good school Crosshall Juniors is and the level of care the school demonstrates in the development of students both academically and socially.
It is essential that as a co-opted governor I provide any support that I can to the school and Ms Eardley. I am currently a Deputy Director of Standards and Head of Technical and Regulatory Policy in the rail industry and my expertise extends to health and safety, business process improvement, strategy setting, as well as governance and policy matters so feel that I could especially add value in these areas. Additionally, I have a Civil Engineering degree, an MBA and an MSc in Operational Research from LSE so I have been very fortunate through my education and work to have exposure to practical applications of science, technology and mathematics as well as social sciences. This is another area that I hope I can add value and provide a useful perspective on how to inspire children so they can appreciate why they learn what they learn and how it can help them and wider society in the future.