Celebration Assemblies
Each half-term one child from each class is chosen for this prestigious award for outstanding achievement, ranging from 'working responsibly' to 'showing a kind and caring attitude to others'. The previous winners are listed in the school's newsletters.
The Autumn Term's second Celebration Award has been given for Humanities:
| | |
| --- | --- |
| | |
| James W, Chase W, Zakariya R, Finnley T | Eleanor C, Freddie M, Jonah D, George H |
| | |
| Esme L, Tanishkhaa M, Logan A, Charlie G | Vinnie B, Stuart R, Maria F, Lucas C |
House Points
At Crosshall Junior School all pupils are placed in Houses: Belfast, Cardiff, Edinburgh and London.
| | | | |
| --- | --- | --- | --- |
| | | | |
| 3KW, 4JM/LJ, 5EV, 6BH | 3LJ, 4JE, 5SF, 6MR | 3LG, 4AG, 5AC, 6DA/LM | 3CD, 4MH, 5MM, 6CH |
| 108,880 points | 127,530 points | 112,260 points | 74,430 points |
Praise Postcards
Staff recognise progress or attainment by posting Praise Postcards to students.
Students who have received postcards this term so far include:
Santino B, Henry E, Kai T, Mya P, Lily S, Isla T, Mason L, Eddy L, Benjamin T, Josie K, Archie J, Lucas P, Joseph W, Lydia SV, Anna D, Charlotte B, Jamie A, Joban R, Baily S, Harry S, Sid M, Harry P, Callum N, Alana F, Emily M.S, Tristin F, Hannah M and Ollie M.
Head Teacher's Awards
This Autumn Term's Head Teacher Awards are given in recognition of overcoming obstacles or kindness.
Head Teacher Ms Eardley sends a congratulatory text message to parents and meets with the student to award him/her with this great honour.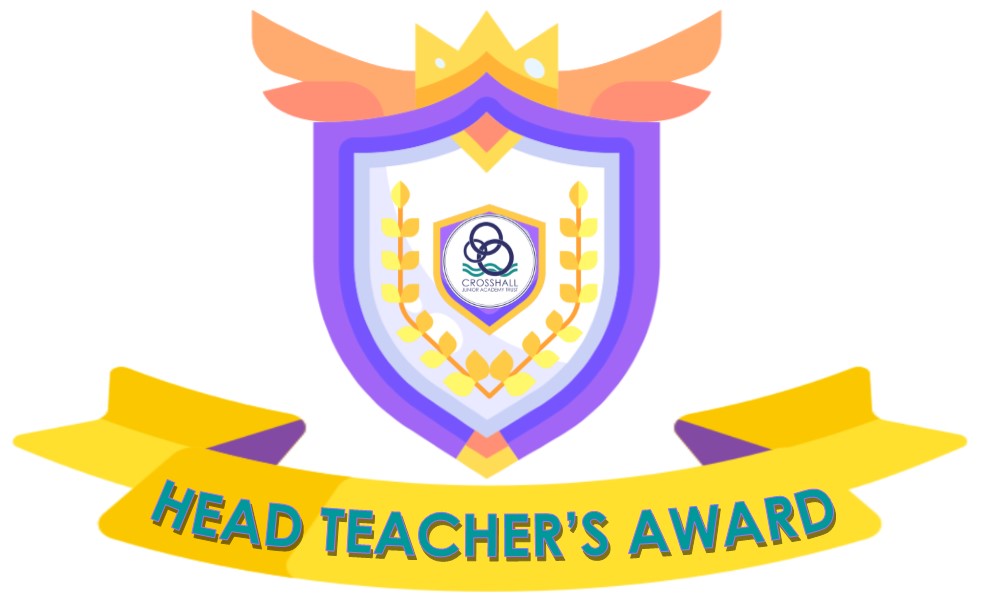 The recipients of the award this term include: Bartosz P, Maiya W, Nathan A.N, Esme, Bradley A, Freya W, Oliie C, Mila H, Seb S, Eleanor C, Clemmy E, Hayden W, Chase W, Bibi L, Amelia C, Lucas P, Lily S, Lola C, Luke N, Hayden W, Joe K, Lara D.S and Santino B,
Times Tables Rockstars!
Each week we celebrate our CJS Times Tables Rockstars.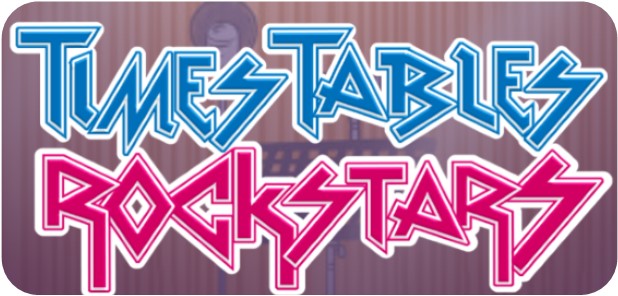 | | | |
| --- | --- | --- |
| | | |
| Freddie C | Layla R | Adelina L-T |
Class Recognition Boards
| | |
| --- | --- |
| | Every class has a Class Recognition Board where amazing achievements are noticed and shared with everyone. |
Future Me Awards
The following students have achieved their Future Me Badges and those in Year Six with a gold badge now become Crosshall Junior School Ambassadors and have the honour of wearing the Purple Polo Shirt!
| | |
| --- | --- |
| Year Three | Bronze: Bellamae M, Hayden C, Brynley E, Eva H, Mia H, Max J, Eddy L, Ivy S, Erin S, Naomi T, Isla H, Alice M, Rares P, Maiya W, Finn G and Zaki R |
| Year Four | Bronze: Tyler B, Joshua B, Julia C, Eleanor C, Clemmy E, Stanley H, Layla J, Sam L, William N, Abigail P, Anya P, Layla R, James W, Brook M, Ela M, Daisy Mai N, Isla P, Lilly A, Jonah D, Eva M.W and Bella R |
| Year Five | Bronze: Kaylin M |
| Year Six | Bronze: Marshal B, Charlotte C, Hannah M and Megan C |
Year Three MENSA Excellence in Reading Awards
Congratulations to the following students who completed the MENSA reading challenge:

Eleanor C, Millicent M, Esther B, Carragh CH and Harriet C.
End of Academic Year Awards
The end of the academic year is a particularly exciting time for awards, as the school welcomes special visitors to present prestigious awards.
Governors Outstanding Achievement Award
| | |
| --- | --- |
| | Four Year Six children are nominated and each receives a certificate of recognition. The winner has his/her name engraved on our shield. |
CJS Values Champion Award
| | |
| --- | --- |
| | This is a new award, given for the first time last year. It is awarded to one pupil from each year group who embodies CJS values: Ambition, Resilience and Kindness. Each Child will be given a certificate of achievement and their name engraved on our shield. |
Sporting Award
| | |
| --- | --- |
| | This is presented by Mr and Mrs Blackwell for outstanding achievement in sport throughout the year. A medal and certificate is awarded to the recipient for their continued effort. |
Arts Award
| | |
| --- | --- |
| | This award is given to one child each year, who has demonstrated perseverance, dedication and talent in one or more areas of the arts. |
Sporting Colours
| | |
| --- | --- |
| | Sporting colours certificates are awarded to pupils for their participation in and commitment to their sports clubs throughout the academic year. |
Sports Day Shield
| | |
| --- | --- |
| | Presented to the winning House on Sports Day. |
House Trophy
| | |
| --- | --- |
| | Presented to the House with the most points at the end of the school year. |
End of Key Stage Two Tests - Highest Marks Awards
| | |
| --- | --- |
| | Presented to students with the highest test scores in Maths, Reading and Grammar, Spelling and Punctuation. |